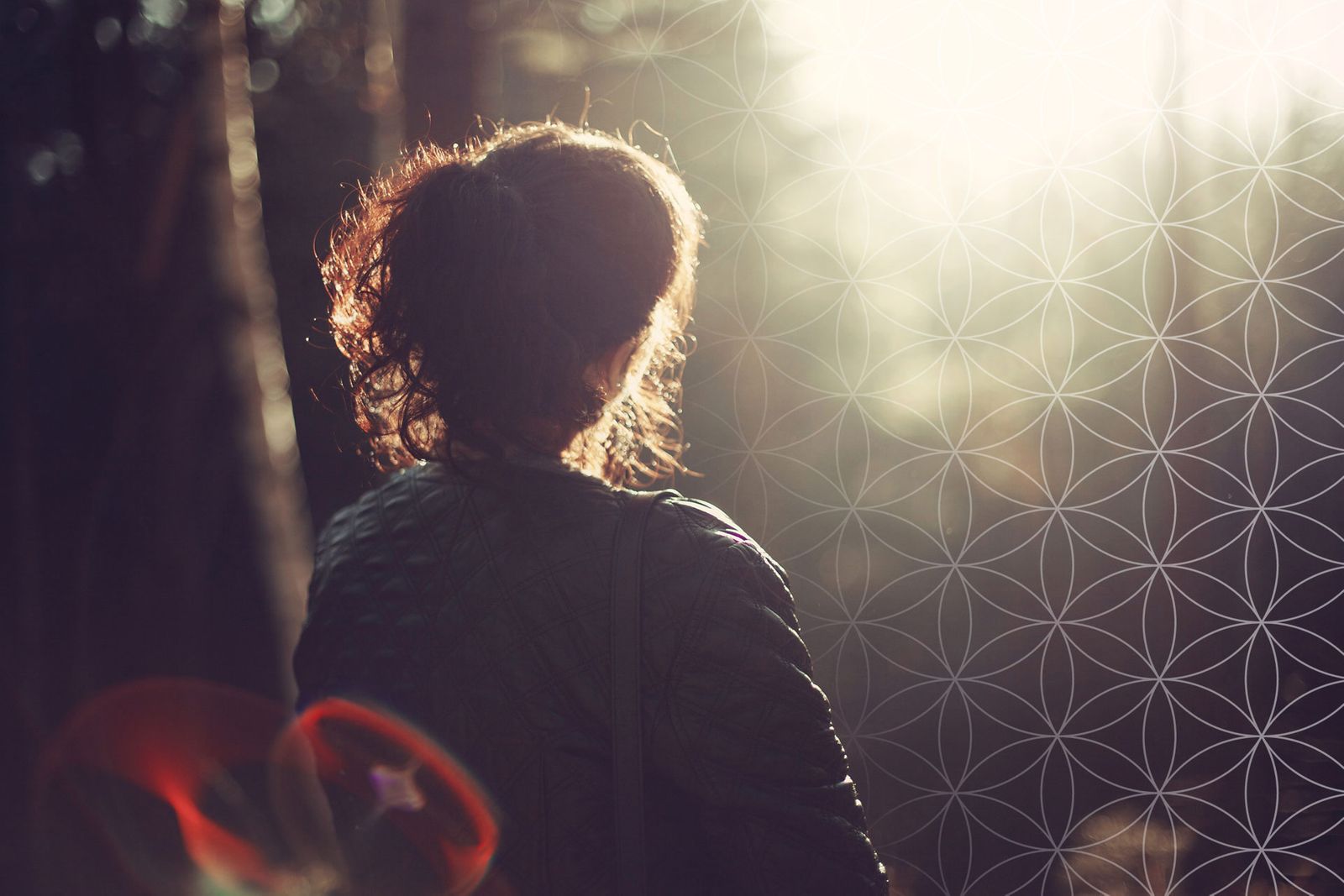 "The breathing has been really big for me!  Since taking the MBSR course, I have tools for being kinder to myself and less judgmental of others. I find myself  stopping the negatives before they get out of control.  The class has helped with managing my health condition. This class combined with my reading devotions and the Bible daily really support each other. Nichole is a very compassionate teacher. Her kindness comes through in her teaching and responding to me and others in the class." 

"I decided to take the DBT skills class because of anger and yelling outbursts that hurt my marriage. Each of the 4 DBT skills helped me be more aware of what happens in me and I can use skills to better communication, and most of all, be more joyful in my interactions with my wife. My marriage is much happier and blowouts happen less frequently. The duration of time being emotionally stuck after a blowout is much less than it ever has been before! We get back to feeling better much quicker. Thank you Nichole and I look forward to working with you again."

"My mind is generally out of control- just running and running around, making up stories and running amok! Mindfulness helps me be present, with the moment, just as it is, for even a nanosecond before my mind starts telling stories again. And then it reminds me to come home again so that I can let go of old stories I've been telling for years and years, and have a place to let go of new ones that come up. Nichole's teaching style is incredibly present, down to earth, grounded and non-judgmental. She is not calm and centered all of the time, but is human and brings a playful, humorous approach to coming back home to the breath and the present moment we are living in, which is the best we can do.

"I could not have dreamed up a more grounded and humble guide through this tumultuous and now quite rewarding chapter of my life. I have greatly appreciated Nichole's multifaceted approach to my healing and her structuring this process in a way that I have gathered tools and built stability from the ground up, ultimately providing a very self-sustaining practice.
My struggle with depression, social anxiety, self-care, and relationships have all taken a massive shift. I have an increasing sense of patience, trust, and positivity toward all of these things. Rather than feeling rushed and displaced in my day to day activities, I have found a deeper understanding in how each small part enriches the whole of my life and am able to hold focus and appreciation for the process. "

"The problem that brought me to Nichole was recent bullying by a neighbor, which created a great deal of stress and brought up past similar experiences. Through EMDR, Nichole was able to help me bring out creative ways to address my current anxieties. Nichole quickly honed in on the most appropriate tools to help me through some difficult times. She is a calming spirit and really is able to focus me on solutions."

"I was having middle-of-the-night anxiety attacks in the early days of Covid and worried my endogenous depression would surface; my work with Nichole helped keep the mostly Covid-related depression/anxiety at bay; the EMDR was especially helpful and I would like to do more of it. Nichole was perceptive and deeply present and focused in our sessions."

"I signed up for the MBSR E Course on a whim. I felt that it would be good for me to do it, but I didn't know what I was getting myself into exactly. Now that it's over, I realize the enormous power of the present moment, and I value my newfound ability to center down into it. This new skill is an inexhaustible resource that is easily accessible - the present is always here! I so appreciated not feeling rushed or pushed in a certain direction by the teacher, Nichole. Throughout the course she very effectively conveyed the message that we are already exactly where we need to be."

" I've clearly had a significant shift in my entire life focus and it feels amazing (and scary as hell, but still amazing).As it turns out, I needed this class for my own good and I was lucky enough to attend at the urging of a friend due to anxiety, anxiety, anxiety. I loved having permission to format the class in a way that worked for me and liked having options. I'm a rebellious, so having options is good. Turns out the practice works. Since taking the MBSR E Course, I have begun prioritizing self care as evidenced by scheduling therapy, seeing a doctor to address my health issues, connecting with old friends, and meditating daily. I appreciated Nichole's gentle, loving, and kind approach to teaching. "

"Performance and social anxiety thoughts and feelings were the initial problems that brought me to the course. The MBSR course is helping me to learn slowly to relax in the churn and boil, find my board, get back on my chest and not give up surfing the powerful waves toward the shore of a peaceful sands, where I can then gaze at the emotions and thoughts with a different appreciation, have compassion for myself, compare myself less to the "pros, and then head back into the wildness when called or pulled in again."

"I signed up for the MBSR LITE course due to difficulties dealing with a chronic health condition, trauma, and family challenges. This course helped me gain some very helpful tools to develop awareness around my own stress response regardless of the stress levels occurring in my life. It has given me increased peace of mind, better sleep, and a feeling of hopefulness for my future health and well being.
As long as I've known Nichole I've enjoyed and appreciated her special insight and communication style.
I've noticed that I recover from stressful events quicker, and catch myself spiraling into an overly strong stress reaction before it gets too bad. I also am much more aware of my physical sensations surrounding my stress response and my reactivity. Thanks Nichole!"

"Anxiety that developed after my recent serious life-threatening health issues & my husband's heart attacks caused me to sign up. Since taking the MBSR LITE course, I am more relaxed and I am more aware of when I am judging myself. I am working on seeing the judgments more as thoughts, resulting feelings & behind them all, the beliefs I hold. I am developing a new relationship with myself and intend to keep practicing. Nichole encouraging our own physical comfortable level was a relief. Finally, the teacher's face and demeanor really exude the calmness of mindfulness practice. It's something to aspire to."

"I easily have fallen into patterns of depression and anxiety my entire life and I have found myself constantly worrying about the future. I have a pattern of having difficulty being in the moment. This tends to make my life feel out of control. Since taking the MBSR class I find myself interested in being more aware and present. I find myself to be more patient. I am also cognizant of my emotions, pleasant and unpleasant. My mind still wanders a lot which I find frustrating, and I am also finding myself more willing to be kind to myself."

"I found this course to be very helpful in problems of daily life: work stress and insomnia.
The meditation aspect of MBSR is well presented and instructed. Daily practice with this routine is one of the calmest parts of my day. I recommend this course for anyone, but especially for busy working professionals."

"Nichole's training was a life changing experience for me. I highly recommend her training for all members of the community."

"I am an MBSR graduate, and I feel the course and the concepts of mindfulness have contributed to my well-being and peace. I'm grateful for Nichole and many others for putting so much time and effort into this wonderful adventure."

"We've talked a lot about how much we like the way Nichole showed us the mindfulness concepts, and how we can take this further, ourselves, as our frees up time. The past 8 weeks flew by, and although we only scratched the surface, we both learned methods of getting away from the distractions, and back to the important/immediate wonder of our lives.  And we now have volumes of material available to let us further our learning.  Thank you."

"I had the good fortune to take Nichole's MBSR course in Montrose in early 2019. Far more than just an introduction to mindfulness, it goes in-depth on many aspects and provides the tools to fashion your own mindfulness practice going forward. (And once you experience the benefits, you will want to!) The group dynamic and interaction was very helpful and illuminating. I strongly encourage anyone to take this course!"